For the passwords in Mankind Divided, see Passwords (DXMD).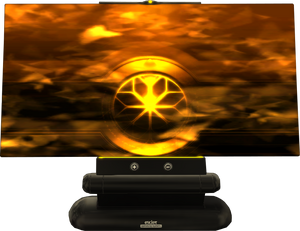 This page consists of every username/password combination for all computers and security terminals in Deus Ex: Human Revolution. For a list of keypad codes, please refer to the Keycodes article.
Note: Using a password means you lose the experience points from the hacking attempt, as well as all other possible bonuses from the data stores in that device's network.
| Location | Username | Password | Terminal Type |
| --- | --- | --- | --- |
| Factoring Labs (F1) | ddutchman | windmill | Security Terminal |
| Admin F2 | fmarchand | factotum | Terminal (1) |
| Admin F2 | gthorpe | hydro | Terminal (1) |
| Admin F2 | rmccauf | hvywethr | Terminal (1) |
| Admin F2 | sgrimes | ovid | Terminal (1) |
| Admin F2 | tcaldwell | talon | Terminal (1) |
| Admin F2 | mross | lions | Terminal (1) |
| Admin F2 | fbrooks | tipple | Terminal (1) |
| Admin F2 | vclark | tigers | Terminal (1) |
| Admin F2 | cparker | zinc | Terminal (1) |
| Admin F2 | mlatona | redwings | Terminal (1) |
| Admin F4 | jthorpe | hydra | Terminal (1) |
| Location | Username | Password | Terminal Type |
| --- | --- | --- | --- |
| Sarif Industries F2 | fmarchand | factotum | Terminal |
| Sarif Industries F2 (Tech lab) | fpritchard | nuclearsnke | Terminal |
| Sarif Industries F2 | wrosellini | quintus | Terminal |
| Sarif Industries F ? | emartinez | lolliepop | Terminal |
| Sarif Industries F3 | dmitchell | lawboy | Terminal |
| Sarif Industries F2 | fmalik | bmbadier | Terminal |
| Sarif Industries F3 | tbruger | eclipse | Terminal |
| Sarif Industries F3 (Security Manager) | ajensen | mandrake | Terminal |
| Sarif's Office | dsarif | frneticpny | Terminal |
| Sarif's Office | amargoulis | gsspgirl | Terminal |
| Location | Username | Password | Terminal Type |
| --- | --- | --- | --- |
| Chiron Building Lobby | sterhorst | queenbee | Terminal (1) |
| North Apartment F1 | lvale | valeoftears | Terminal (2) |
| North Apartment F2 | startz | ztarts | Terminal (2) |
| East Apartment F2 | rmarley | redemption | Terminal (1) |
| Apartment 3 F2 | docta | atcod | Terminal (1) |
| Apartment 3 F1 | omalley | trojan | Terminal (1) |
| Police Department B1 | mpost | blues | Security Terminal (2) |
| Police Department F1 | bsterling | investor | Terminal (1) |
| Police Department F1 | pdick | lectrolamb | Terminal (1) |
| Police Department F1 | jballard | solempire | Terminal (1) |
| Police Department F1 | jchampagne | grimster | Terminal (1) |
| Police Department F1 | wgibson | baronnull | Terminal (1) |
| Police Department F1 | rdeckard | unicorn | Terminal (1) |
| Police Department F1 | hellison | cordwainer | Terminal (1) |
| Police Department F1 | bbethke | maverick | Terminal (1) |
| Police Department F1 | pcadigan | desprit | Terminal (1) |
| Police Department F1 | mfrezell | llezerf | Terminal (2) |
| Police Department F1 | whaas | catharsis | Security Terminal (2) |
| Police Department F2 | fnicefield | patriotism | Security Terminal (3) |
| Police Department F2 | cleboeuf | dasteer | Terminal (2) |
| Police Department F2 | rpenn | apophenion | Terminal (2) |
| Police Department F3 | cwagner | fuckface | Terminal (1) |
| Police Department F3 | fmccann | solanum | Terminal (1) |
| Police Department F3 | jalexander | basileus | Terminal (1) |
| Police Department F3 | bgum | justicar | Terminal (1) |
| Police Department F3 | guest | password1 | Terminal (1) |
| Police Department F3 | amurphy | thighgun | Terminal (1) |
| Police Station Morgue | gcampbell | oblongata | Terminal (2) |
| Convention Center | wtaggart | marjorie | Terminal (1) |
| Convention Center | sector12 | alphacheck | Security Terminal |
| Storage Unit | bradford | sparky | Terminal (3) |
| Sewers | jwhite | noreturn | Security Terminal (4) |
| Location | Username | Password | Terminal Type |
| --- | --- | --- | --- |
| FEMA Yard F1 | wks0012 | ntlsec59 | Terminal (2) |
| FEMA Yard F1 | spaxxor | neuralhub | Security Terminal (3) |
| FEMA Interior B2 | spaxxor | neuralhub | Security Terminal (2) |
| FEMA Interior B2 | spaxxor | neuralhub | Security Terminal (3) |
| FEMA Interior B2 | wks2011 | crrctions | Terminal (2) |
| FEMA Interior B2 | wks3021 | hmldsec1 | Terminal (3) |
| FEMA Interior B2 | wks4145 | hmldsec2 | Terminal (3) |
| FEMA Interior B4 | spaxxor | neuralhub | Security Terminal (3) |
| FEMA Interior B4 | wks0010 | usprotkt | Terminal (2) |
| FEMA Interior B4 | lbarret | bullskull | Terminal (3) |
| Boss Fight (Director's Cut) | mjones | meatpie | Security Terminal (2) |
| Boss Fight (Director's Cut) | tcole | coldbeer | Security Terminal (1) |
| Location | Username | Password | Terminal Type |
| --- | --- | --- | --- |
| Hung Hua Hotel | msuen | oleander | Securtiy Terminal (2) |
| Hengsha Court Gardens | windmill | brngchrm | Terminal |
| Alice Gardens Pod 1 | asgarden | rbbthole | Terminal |
| Alice Gardens Basement | op-0515 | dnkyhoeT (Note: this may not work because some cannot capitalize any letters) | Security Terminal (3) |
| The Hive | bbao | vanguard | Terminal |
| The Hive | wbees | paperfan | Security Terminal |
| Lee's apartment | mastaplaya69 | tigolebitties | Terminal |
| Old Noodle Factory (sewers) | tlittle | shit | Security Terminal (1) |
| Harvester Hideout F1 | tri49 | blulantern | Terminal (3) |
| Harvester Hideout B1 | zhengl | hirollr | Terminal (1) letskill |
| Harvester Hideout B2 | ttong | mirrshds | Terminal (3) |
| Location | Username | Password | Terminal Type |
| --- | --- | --- | --- |
| Pool | poolrm | pelagic | Security Terminal |
| F1 | lgeng | gehong | Terminal |
| Security Room (F1) | admin1 | sunhouzi | Security Terminal |
| F2 | Jhao | data | Terminal |
| Security Room (F2) | admin2 | guanyu | Security Terminal |
| F3 | zarvlad | muonrule | Security Terminal |
| F3 | rkumar | outback | Terminal |
| F3 | nsonam | override | Security Terminal |
| Server Room (F3) | admin4 | aochin | Security Terminal |
| F4 | nemuni | ironfist | Terminal |
| F4 | tymmf | ebrain | Terminal |
| F4 | htahn | sixiron | Terminal |
| F4 | gengl | pangutym | Security Terminal |
| F4 | xhu | lithium | Terminal |
| Security Room (F4) | scrtyhb | labadmin | Terminal |
| Archive Room (F4) | jfu | jimson | Security Terminal |
| Penthouse | yzhao | encaustic | Terminal |
| Penthouse hangar | tymphs | qilin | Security Terminal |
| Location | Username | Password | Terminal Type |
| --- | --- | --- | --- |
| F3 | mwells | lavadome | Terminal |
| F3 | jlabrec | mercier | Terminal |
| F1 | jricard | macro | Security Terminal |
| F3 | atresman | skylark | Terminal |
| F3 | sbernard | dumbass | Terminal |
| F3 | pkane | staxx | Terminal |
| F6 | jkenney | montroyal | Terminal |
| F6 (Conference Room) | dgassner | oneida | Terminal |
| Sub-basment F1 | demarbre | index | Terminal |
| Sub-basment F1 | pcorbo | spitfire | Security Terminal |
| Sub-basment F1 | bshupper | widget | Terminal |
| Sub-basment F1 | jchapman | diode | Terminal |
| Sub-basment F1 | jsmith | daedalus | Security Terminal |
| Sub-basment F1 | jchapman | diode | Security Terminal |
| Sub-basment F1 | mgrace | gratie | Terminal |
| Sub-basment F2 | alingenf | duchess | Terminal |
| Sub-basment F2 | emasse | moufette | Terminal |
| Sub-basment F2 | bnorthco | sterling | Terminal |
| Sub-basment F2 | ltodd | titom | Security Terminal |
| Location | Username | Password | Terminal Type |
| --- | --- | --- | --- |
| Seaport | cheungk | sentree | Terminal (2) |
| Seaport F2 | prmtr01 | collosus | Terminal (2) |
| Seaport F2 | prmtr02 | kinetic | Terminal (3) |
| Seaport F2 | Adeng | sensitive1 | Terminal (2) |
| Seaport F3 | jwang | mainman | Terminal (3) |
| Seaport F3 | Jtam | jasper | Terminal (2) |
| Seaport F3 | fding | steamshp | Terminal (2) |
| Seaport F2 | Portsecure1 | guardian | Security Terminal |
| Seaport | Portsecure2 | defender | Security Terminal |
| Seaport F2 | Portsecure3 | sentinel | Security Terminal (2) |
| Seaport | Portsecure4 | praetorian | Security Terminal (1) |
| Seaport | Portsecure5 | protector | Security Terminal |
| Location | Username | Password | Terminal Type |
| --- | --- | --- | --- |
| Hei Zhen Zhu - CIC | OPSEC-Hub_11 | 9g11vj4m | Terminal |
| Hei Zhen Zhu - CIC | OPSEC-Hub_CIC | a12e11bk | Security Terminal |
| Hei Zhen Zhu - CIC | OPSEC-HUB_08 | ER8T38GJ | Security Terminal |
| Hei Zhen Zhu - CIC | HZZCIC_CMD01 | fj8944tq | Terminal |
| Rifleman Bank Station - Bay 1 | OPSEC_LDNG_01 | gh2477j1 | Security Terminal |
| RBS - Bay 1 | OPSEC_LDNG_02 | fhj235as | Security Terminal |
| RBS - Bay 1 (Inside trailer) | WKS3021 | hmldsec1 | Security Terminal |
| RBS - Tower | SILOBCONTROL | 8EFEHLIST | Security Terminal |
| RBS - Tower | DetSiloB | blindeye | Terminal |
| RBS | OPSEC_LDNG_03 | l4stst4nd | Security Terminal |
| RBS - Garvin Quinn's lvl 5 PC | Hammer | sickle | Terminal |
| RBS - Special Operations | JWHITE | btlcker | Terminal |
| RBS - Special Operations | PBURKE | theogony313 | Terminal |
| RBS - Army Operations | DCOVERLEY | pianosa | Terminal |
| RBS - Base Operations | NKEITNER | noam | Terminal |
| RBS - Communications Security Room | TKLINE | phr3ak3r | Terminal |
| RBS - Logistics Office | MBINDER | catchthis | Terminal |
| Belltower Alpha Room | MGOLDMAN | blckp8nt | Terminal |
| RBS - Upper Loading Bay - 2 | PNNCL_SRPNT | crash911 | Security Terminal |
| RBS - Seafloor Lab | BTWKS025 | NOMOTEARS | Terminal |
| RBS - Seafloor Lab | TKAVANAGH | sgsulpkt | Terminal |
| | HZZCIC_CMD02 | 89y5069 | |
| | HZZCIC_CMD03 | 340y8tt1 | |
| | FMANGIN | CTRCTKLL | |
| | BWADE | monster4 | |
| | RKORN | frmrlapd | |
| Location | Username | Password | Terminal Type |
| --- | --- | --- | --- |
| F1 Micro-Gen Lab Lobby | dfalk | topfrag | Security Terminal (4) |
| F1 Micro-Gen Lab Reception | eblake | hndstuth | Terminal (2) |
| F1 Bio-Mech Lab B-11 | dabblett | monastic | Terminal (2) |
| F1 Bio-Mech Lab B-11 | ogomez | techsmex | Terminal (3) |
| F1 Bio-Mech Lab Reception | lmorano | morpheus | Terminal (2) |
| F2 Bio-Mech Lab B-21 | aoconnor | keppler | Terminal (2) |
| F2 Micro-Gen Lab G-25 | pwalts | ruckus | Security Terminal (4) |
| F1 Outside the Micro-Gen Lab building | orcmpnd | mgnetic | Security Terminal (4) |
| | brrkhub | splicer | Security Terminal |
| F1 Barracks | jtokaru | cleric | Terminal (4) |
| F1 Near Restricted Area Gate | tnnlhub | manitou | Security Terminal (3) |
| Biomech Lab (B1) | dfaherty | solpssm | Terminal (3) |
| | jferrari | windigo | |
| | wtedd | nanotech | |
| | biomch | orion | |
| F2 Bio-Mech Lab B-21 | kdonato | saturn | Terminal (3) |
| | eburrows | cerberus | |
| Omega Ranch Restricted Area F1 | HDARROW | prometheus | Terminal (5) |
| Omega Ranch Restricted Area F1 | mstaine | trnsprt | Terminal (5) |
| Location | Username | Password | Terminal Type |
| --- | --- | --- | --- |
| Entry to broadcast center | rsimons | frrwlll | Security Terminal |
| Port of Entry | kathys | mssinghme | Security Terminal |
| Landing Pad | amelie | lstforver | Security Terminal (5) |
| Hyron Project | hualing | iwntlove | Terminal |
| Hyron Project | daiyu | frgottn | Terminal |
| Hyron Project | marilyn | yyyyyy | Terminal |
| Tower | isabella | rhemmberme | Terminal (4) |